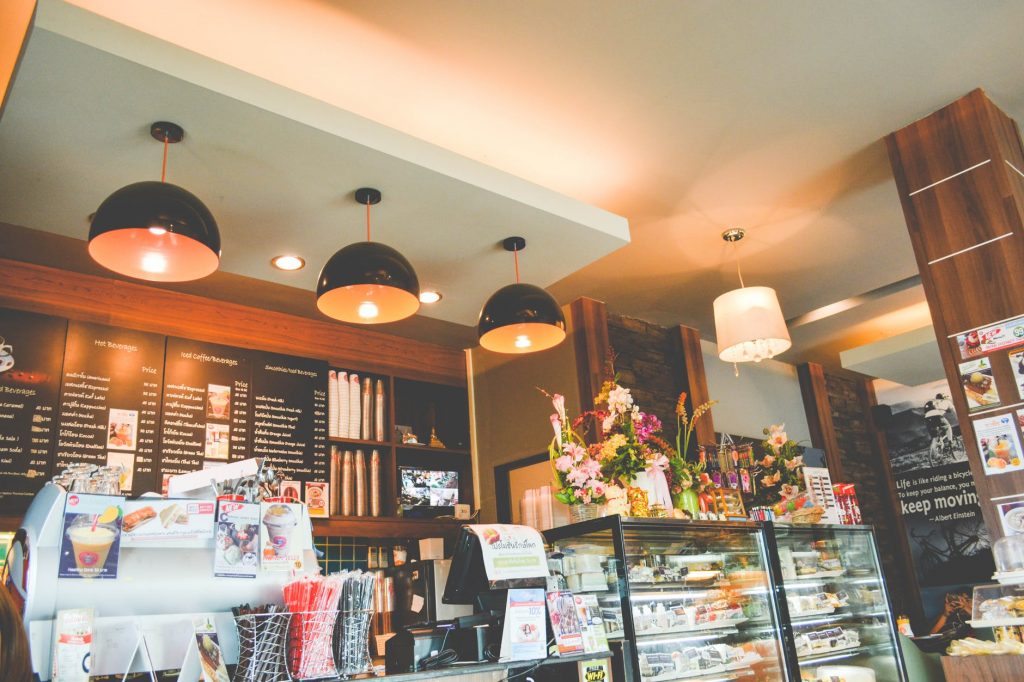 If you are thinking of starting a coffee shop or cafe, then think about these questions: Do you have a fantastic business plan? Have you got roughly $150,000 for the first build out? Have you got an extra $50,000 from the bank for backup and other unforeseen expenses? If you could answer yes to those questions, keep reading for the main steps to take before you open your own doors.
1. Locate a great coffee roaster: a fantastic coffee roaster must not just roast coffee to perfection and provide it quickly, but can answer your queriesby email, engage in social networking, telephone, and other tasks during the day. If you discover a coffee roaster with these qualities, then develop that connection and be certain that you always pay them on time. Additionally, it is wise to purchase your own coffee gear so if there is a misunderstanding or even a necessity to create a change, it is easy to break up with your drink provider. A great barrister must have top customer service skills and engage customers with a smile every time.
2. On the lookout for a building for your business? Be on the lookout for different possibilities. Prior to signing a rental, sit nearby and count thenumber of cars or people pass by each hour. Be there at various times and on various days to find out who your potential clients will be. Do drivers in the region want to have a fast cup of coffee? Can there be a stop sign or traffic light close to your building? Are teenagers hanging out on the street corner? Have you got sufficient parking for your company to be a destination place? Find out more about the companies that are in the area. If a different coffee shop closed in that specific place, learn why they failed. Also, try to find the best lease available otherwise you'll be affected by high costs. The area is important to consider, which side of the road is busier and how will customers access your café?
3. Find trustworthy people: First, you will require a business attorney with property expertise to check over all your contracts and rental arrangements. There are many small business advisors around it is important to find someone who understands your goals.
Then find an accountant or bookkeeper to keep your finances in order as you build your company. A fantastic business insurance broker also needs to be on your list because purchasing insurance shouldn't be about cost. If a person sues you or there's a calamitous event, all you have to understand is that you have the correct coverage. Locate a respectablepayroll business that is going to look after all your coverage responsibilities. Having attorneys and financial people on your side can allow you to sleep better at night time.
4. Become a coffee enthusiast: Educate yourself on brewing tea, coffee, or whatever drink you will be offering. Be a winner about what which you're selling. Learn all you can about the coffee, the elevation of the coffee plants, the variety you offer, the title of this plantation, cupping notes, and advocated brewing styles. Read each book, search the net, and ask an array of questions regarding your goods. You ought to be "the specialist" about your goods. Also, share your expertise and passion for java and also the cafe with your staff. If they are not enthusiastic about your goods or services, then they won't help your bottom line.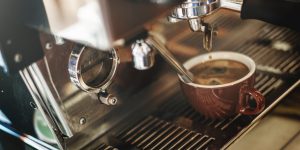 5. More than just coffee: A café is about more than just great coffee, but also food. Think about positioning your business as a breakfast café offering baked pastries and hot food, even expand into all day breakfast if you are feeling adventurous. Come up with a menu, hire a reputable chef and be prepared to work hard and out a lot of work into your business.
6. Price your products appropriately: Pricing is complex, but it is not an impossible task. Think metrics all the time. Just how many cappuccinos, lattes, cups of coffee, or espresso shots do you have to market so as to break even? Just how much do you want to market daily to ensure you, the proprietor, also gets compensated? What's the replacement price of your merchandise? Are you currently delivering coffee to clients? There's a sacred business axiom that educates you how you can price your merchandise: If everybody complains about your costs, they are too significant. If nobody cares about your own costs, they are too low. If only a few men and women complain, they are priced perfectly. This course of action isn't a one-time procedure–it is eternal. There is a multitude of business owner advice out there to guide you in your journey, but it is also about you actively engaging and putting your business first.